One of the Canadian Maple Bear Educational System's methods is LEARNING THROUGH DISCOVERY AND EXPERIENCE. Last week, Canadian Maple Bear Kindergarten held a creative playground for children on July 16, 2016 at Golden Westlake Executive Residences (162 A Hoang Hoa Tham, Tay Ho District, Ha Noi.)
Belonging to a series of activities to welcome new school year, the creative playground was organized to be a meaningful present for our beloved children this summer. It contained a variety of useful games based on the "learning as playing" method that brought a lot of new experiences to children, it was also a good chance for parents to play with their children and get closer to them.
There, this journey of the children was filled with colors and enriched with knowledge with interesting stops: Art corner, Experiment corner, and Athletic games corner
In the creative Art corner, the children were able to be immersed in an artistic playground.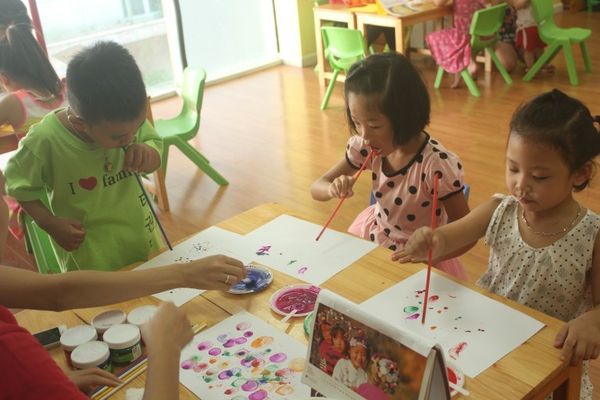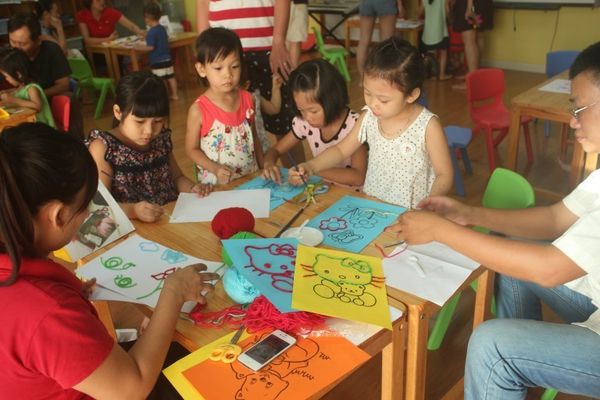 Under the gracious guidance of Maple Bear Kindergarten teachers, the children became more confident to create. Nothing is greater than the fact that the children could make wool paintings, create and use lovely fruit stamps, or paint beautiful pictures using colorful balloons by their skillful hands.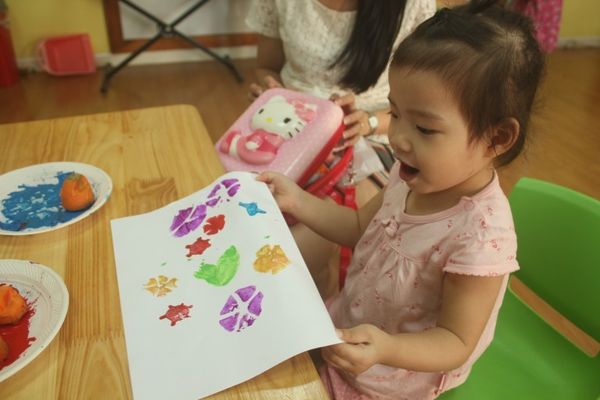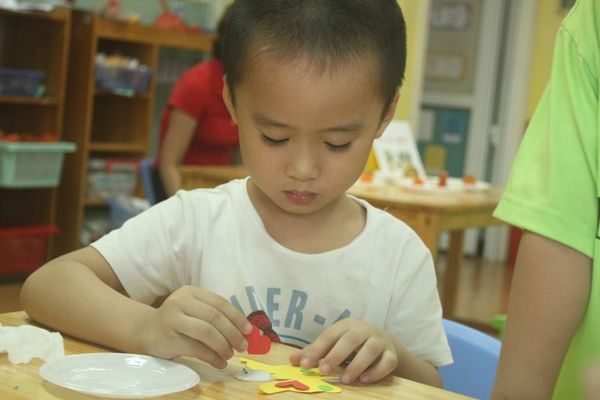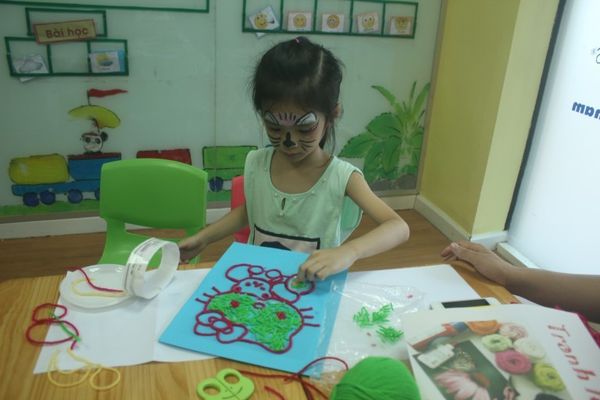 The Experiment corner is not as colorful as the Art corner, however there the children were delighted to explore exciting secrets around many games, such as: magic bags, water mill, drawing with watercolor, and making ice cream without refrigerator.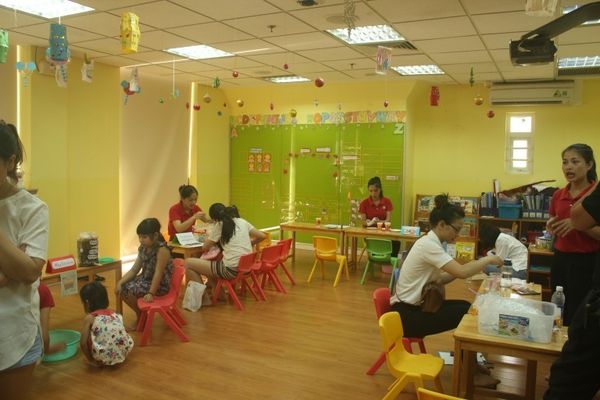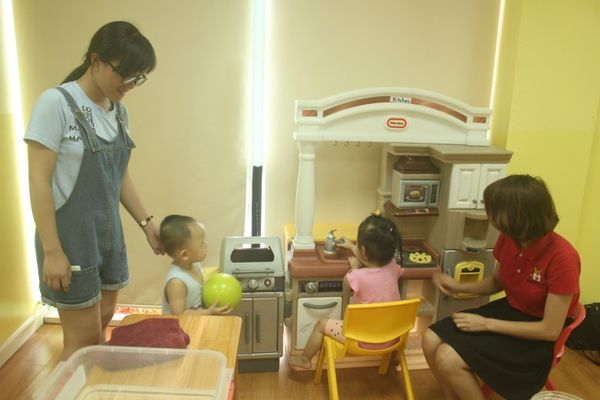 It is clear to see that love and passion of science of the children have been nurtured and fostered through their the curious eyes and innocent smiles before each exciting discovery.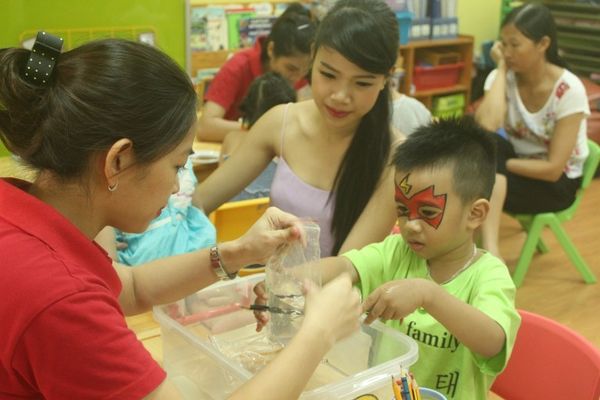 In the exciting Athletic games corner, the children were not only happy to enjoy the games but also excited to receive special gifts. "Who is smarter", "eating cake together" or "bowling" were the amazing games that brought wonderful experiences to the children beside their parents and new friends.
For the parents, they engaged in not only playing with their child but also listening to the sincere sharing of teaching children comprehensively by Canadian Educational method – the top country in bilingual education. Specifically, Canadian Maple Bear Kindergarten is the only international kindergarten in Vietnam, under the Global Maple Bear educational institution pioneer in the creation of perfect English – Vietnamese bilingual educational environment and help the children develop their comprehensive skills.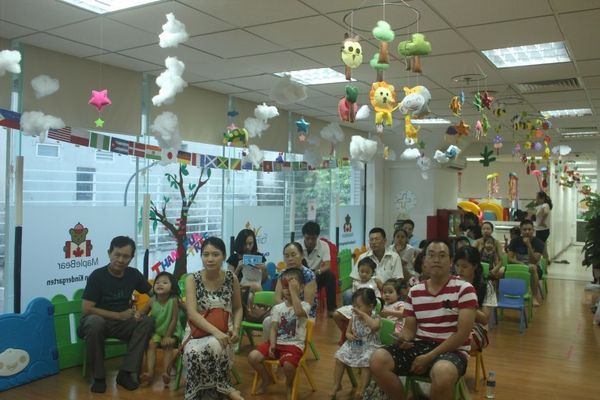 Looking at the children enjoying their games happily is the most wonderful gift for parents as well as the pride of the school staffs and teachers. Joining in the playground, the families not only played together but also received attractive gifts sponsored by the CitySmart International Educational System and the school's close partners such as Teekiu Sport & Fitness and TrueSkin.
We hope to see you again in other playgrounds with many more miracles to discover. Dear parents, please help your children to nurture their passion of learning and their dreams so that they are always confident to shine at Maple Bear's Playgrounds.