In "Vietnamese Teachers Day", Maple Bear family had happy and memorable moments with all the staff of CitySmart company. The ceremony honored the participation of teachers, Maple Bear Canadian Kindergarten's staff, teachers of FasTracKids program, RichEnglish program and music perception – Harmony Road program. Particularly, the presence of Mr. Thomas Chan, Chairman of City Smart Group in this ceremony. This is an opportunity for teachers to sit down together, share stories of CitySmart. Everyone enjoyed the special entertainment show with interesting ideas and impressive performances. The school awarded to the teachers with excellent working results. Ms Nguyen Thi Thu Hai, general director of CitySmart company, Maple Bear School Principal asked the teacher: "You are a mother, so what is most precious to you?". A teacher answers "The child it is the most valuable asset of me ". This is a message that the leadership of CitySmart would like to send to all teachers and employees. "We are honored to be a parent as you are our child teach and care for". "Work, love the students the same way you expect your child getting to school, draw up the dream on white paper with our little children! ". Ms Thu Hai also shared that building a collaborative working environment, support "everyday is a happy day for teachers". When teachers are happy, they will contribute a better future to Vietnam and the world.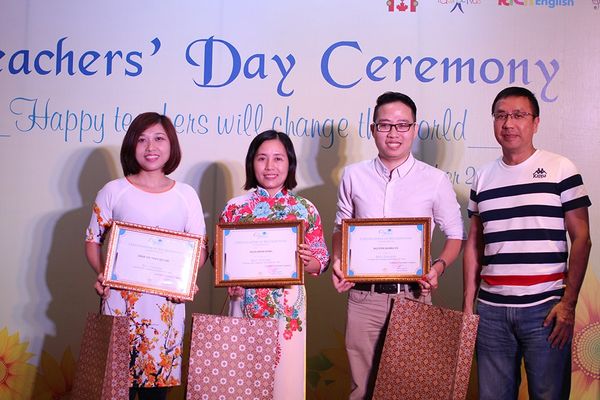 Mr. Thomas Chan awarded "Excellent teacher"
Ms. Nguyen Thi Thu Hai certificated "Best Teacher" & " Dedicated Teacher"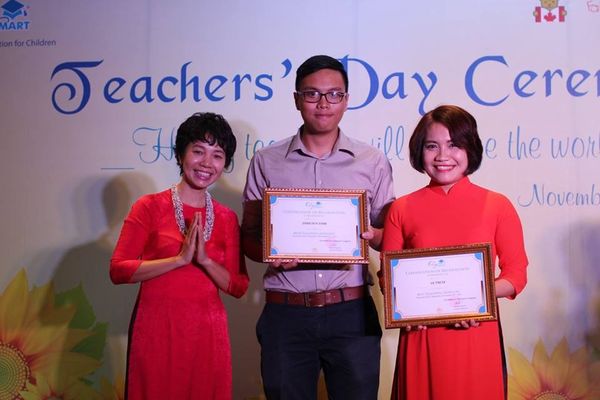 Ms. Nguyễn Thị Thu Hải awarded "Best Teaching Assistant" certification
Teachers in Golden West Lake
Teachers of FasTracKids program
Teachers of Rich English program
Comedy of Maple Bear Vincom teachers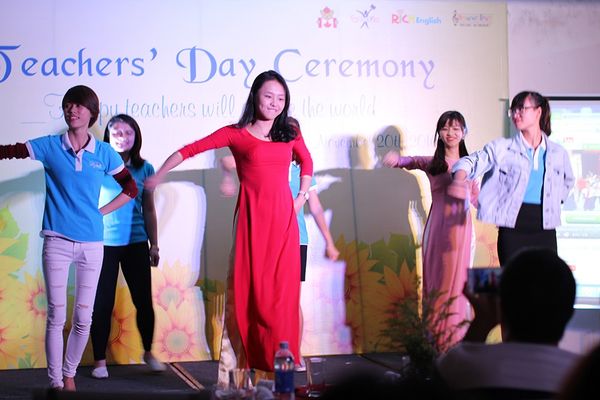 Dance performance "Bong bong bang bang" of consultants.
Performance of Rich English teachers and office staffs
Comedy of Maple Bear Golden West Lake teachers