Sunshine Group is a multi-industry economic group in which real estate investment is a key field. One of Sunshine's goals since starting a business is to bring many long-term and practical benefits to the community. That is the reason why the Group devotes a lot of resources to the investment and development of the educational infrastructure system in its own projects.
"Caring for future generations has always been our focus."
During the past time, besides developing high-class urban areas with rich and diverse learning from Commerce, Services, Entertainment,. ..Sunshine Group has devoted a lot of enthusiasm to investing in a modern and high-class school system right on the project campus with the goal of developing the education system from preschool, primary to middle school and higher education level.< /p>
With the advantage of a potential investor and strength in technology, Sunshine Maple Bear promises to be the pioneer school to apply the smartest 4.0 technology in Hanoi offers an ideal educational environment, meeting the learning and training needs of Sunshine residents' children according to 5-star international standards. A 4.0 school that catches up with the world's trendy trends is the perfect environment for your child to develop into future global citizens.
VISION MISSION AND CORE VALUES
VISION: Sunshine Maple Bear system is a world-class educational environment on the basis of inheriting and promoting the educational quintessence of Vietnam and Canada. There, all members are HAPPY BECAUSE OF RESPONSIBILITIES, consciously striving to rise up for their own development and the school's mission.
MISSION: Sunshine Maple Bear brings students and teachers a MODERN – HAPPINESS learning environment. Every student receives a comprehensive education, maximizes personal development, is ready to adapt, and contributes to creating the future.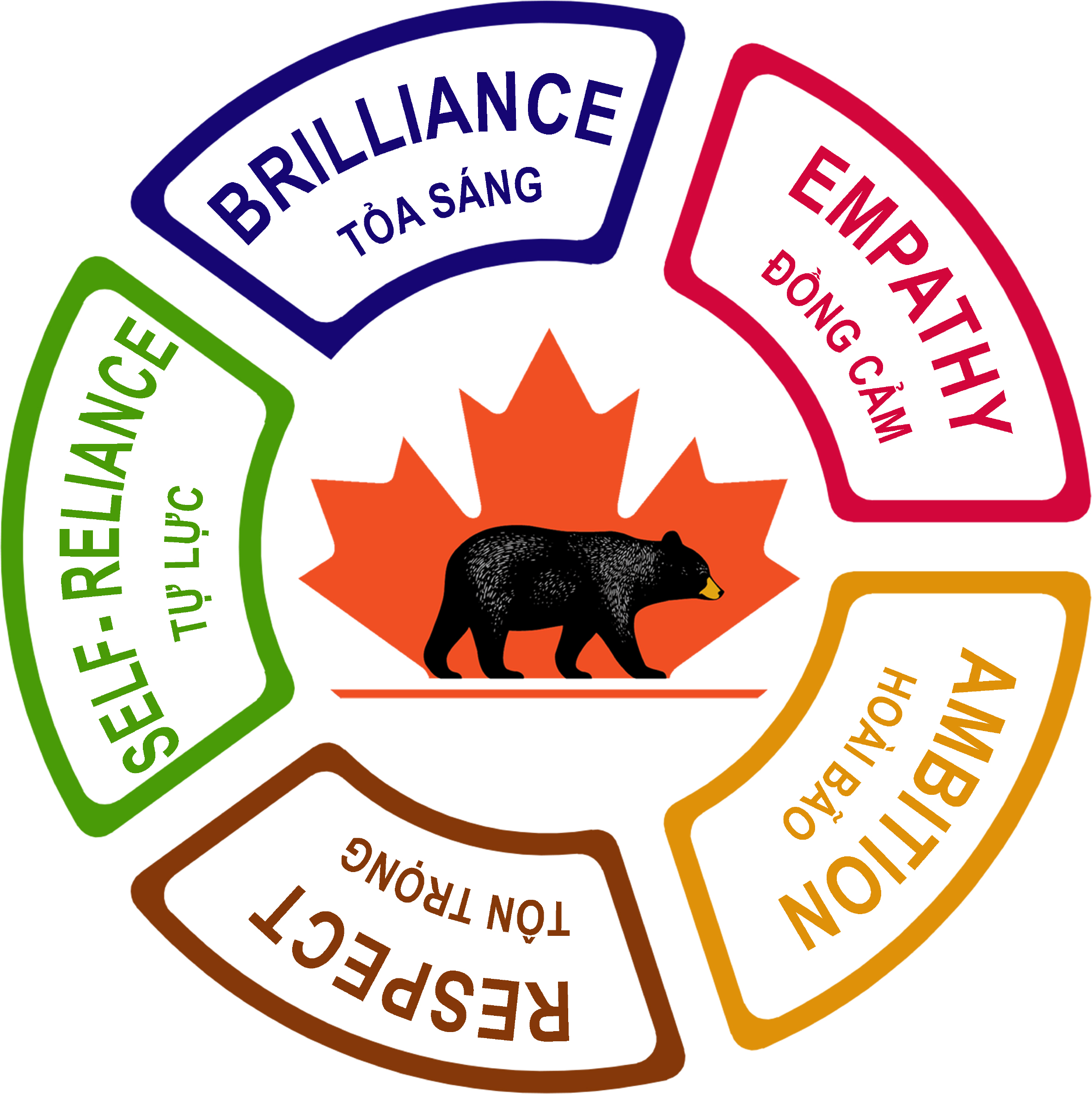 MESSAGE FROM SYSTEM REPRESENTATIVE
Dear parents and dear students,
For so long, education is still a never-ending journey and the debates about the purpose of education in the world seem to never end. What is the ultimate goal of education? How do we hope to produce future citizens? And how does that new generation of students affect the development of each country, each nation?
The Sunshine Maple Bear education system was born from those concerns, with the question of how to build a school that truly fulfills the mission of education.
At Sunshine Maple Bear, we believe that: Education is directed towards individuals who receive education. How can each person gain the capacity to perceive themselves and the world, thereby having the ability to choose to live a meaningful life. How students are provided with a solid foundation, able to use knowledge and skills to improve themselves and help others. How can learners through the education they receive to realize their dreams and spread good values ​​to the community and society.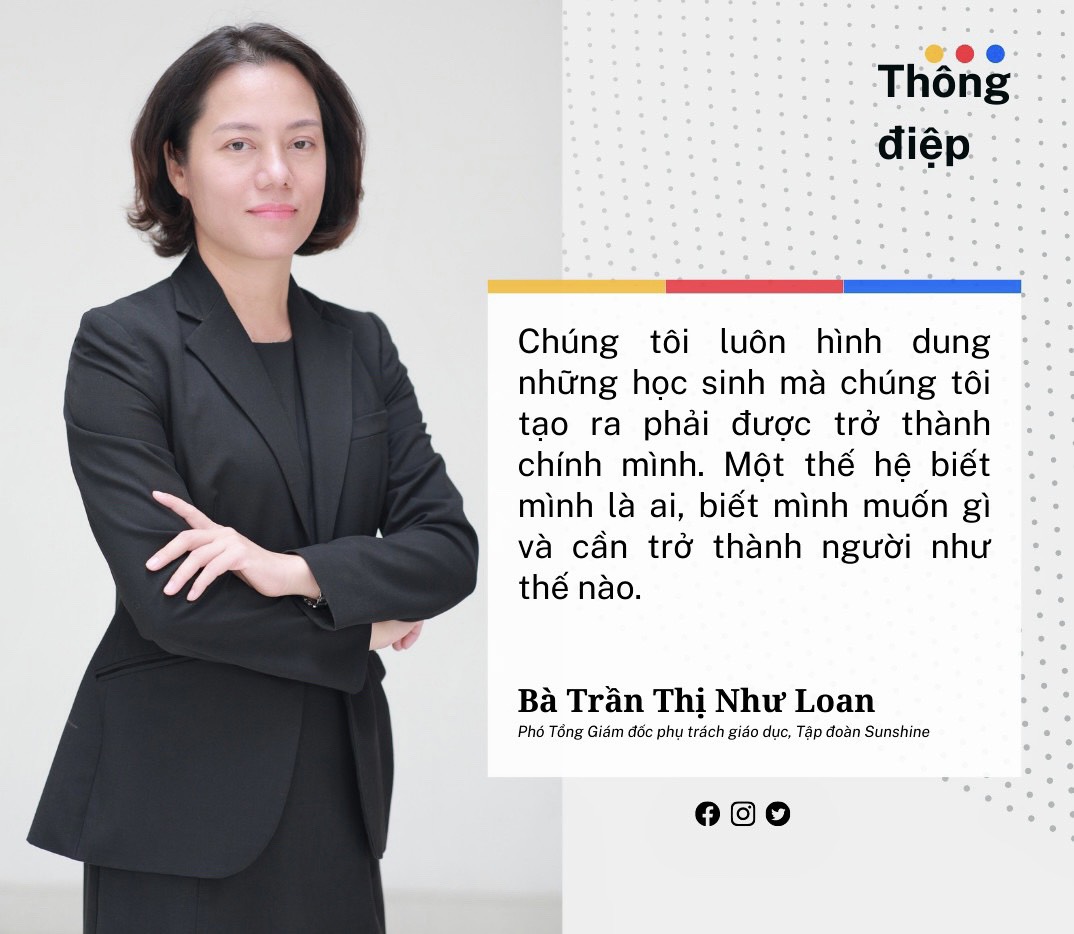 Education is a lifelong journey. A long journey that the school itself or the family cannot accompany them to the end. What schools or families can provide is a growing up environment that has mutual respect, integrity, love, kindness and trust. The knowledge and skills to create a "flame" of creativity, confidence, and understanding, helping children grow beyond what they believe they can do. It is to teach children to think creatively and analytically, to arouse curiosity and imagination, thereby forming a love for learning.
We always envision the students we create to be who they are. A generation that knows who it is, knows what it wants and needs to be. When they come to school, they are respected, loved and happy. There they get to do what they want and are passionate about, are encouraged to follow their dreams and ambitions, and experience life the way they want it to.
One thing is for sure, all parents around the world want their children to enjoy the quintessence of the most advanced education. We, too. More than ever, we have, are and will do everything to build an inspirational school like the dream of every Vietnamese child – where all students feel happy when they come to school and are equipped fully equipped to contribute to creating a flat world in the future.