In order to improve the quality of spreading reading culture by introducing new books, under the direction of the Department of Education & Training Tay Ho District, Sunshine Maple Bear Primary – Secondary School became the host to organize a professional activity on library work in the School of the District that took place this afternoon. 
Attend the event, towards the Department of Education & Training in Tay Ho district, there is Ms. Dao Thi Bich Ngoc – Primary library specialist & Secondary School; Ms. Nguyen Luom – Communication specialist with the participation of 16 librarians from Primary schools & District High School.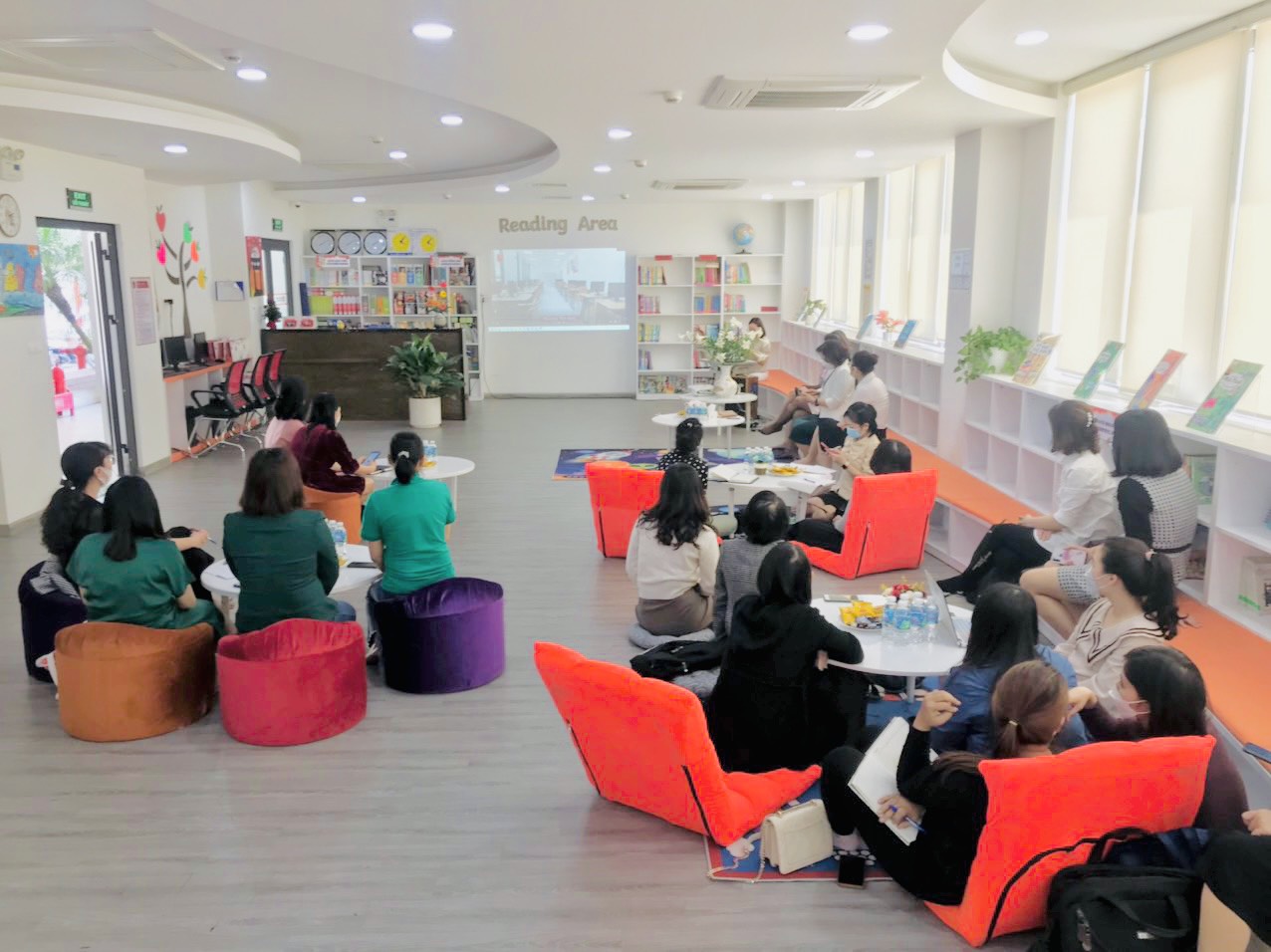 READING JOURNEY
The event that Covid-19 caused traditional education to shift to online, students have to learn on their own is a challenge but also an opportunity for us to seriously rethink many aspects, in which especially the access and introduction of library books. As a central area of education, Sunshine Maple Bear always focuses on developing reading culture as a basic foundation for students' lifelong learning from Kindergarten to the end of high school. Reading activities of Sunshine Maple Bear are implemented throughout the school program in subjects, clubs and learning projects.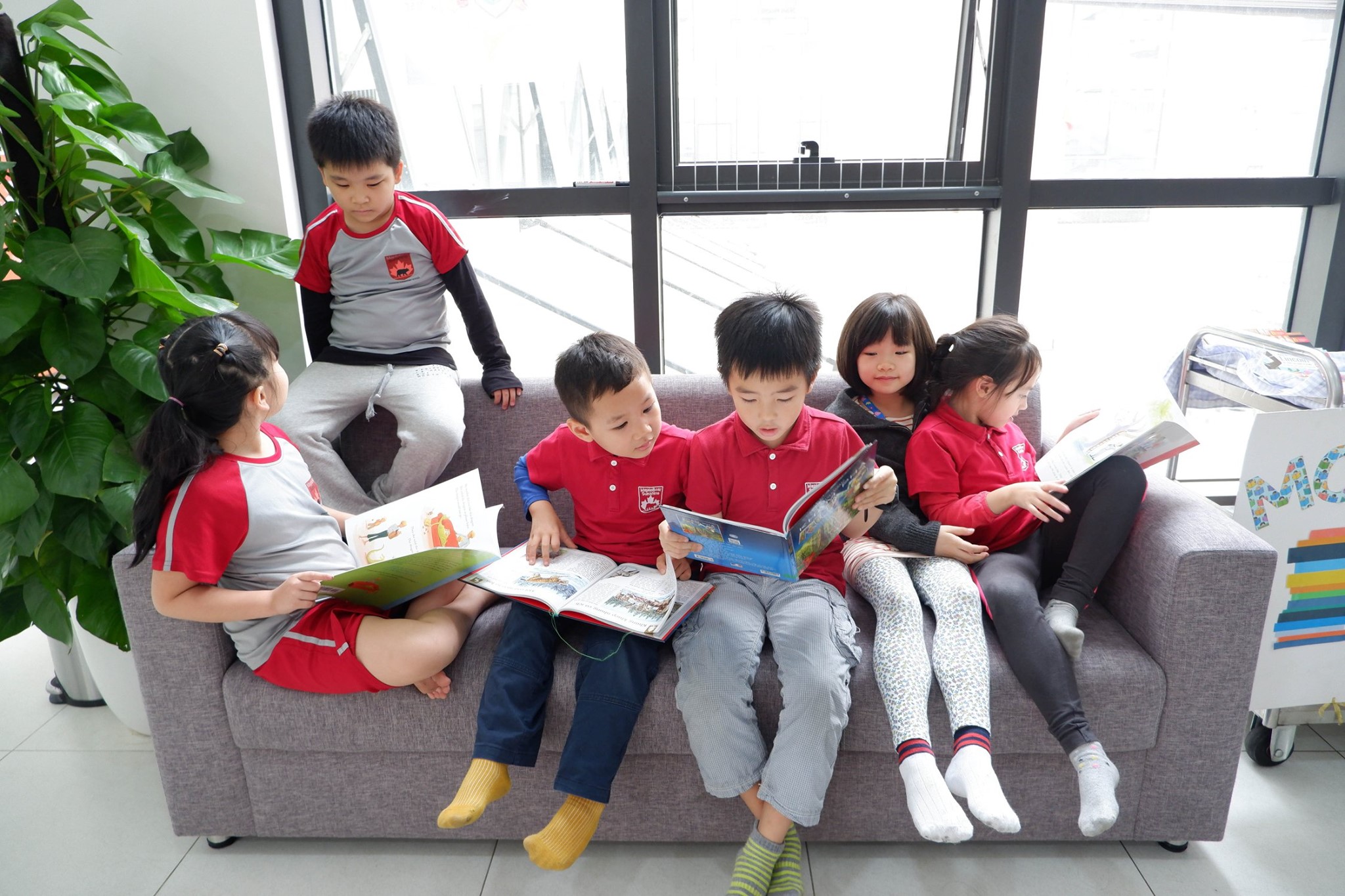 When the direct form of book introduction is no longer appropriate in the context of students having to temporarily stop going to school, the school library is forced to flexibly adapt, look for solutions to bring books closer to readers, nurture and constantly spreading positive values. In fact, after a 2-year break from going to school, the School Library continuously takes a new approach such as proactively launching projects and contests with diverse forms of expression such as the Summer Sunshine Readers Contest (35 products, etc.). products), Book Score contest (62 products), I can read 100 books project (Students share products on padlet platform, teams), 2nd and 5th online reading club, Activities Read books every week in the first 15 minutes of the hour, etc. At the same time, approach digital technology, use applications such as camtasia, canva, etc. to produce lively and online book introduction videos to help children easily access products products anytime, anywhere. In addition to the large participation of students, there is also an active response from parents. This shows everyone's proper interest in reading.
Ms. Dao Thi Bich Ngoc – Librarian in charge of Primary & Secondary School of Tay Ho District Education & Training Department highly appreciated the creative ideas of the school library. In the context that students are not allowed to go to school, the delivery of books to readers has not been lost; Even the School has always had a new approach, suitable for the audience. She also appreciates the school's library facilities and considers this a bright spot that needs to be replicated.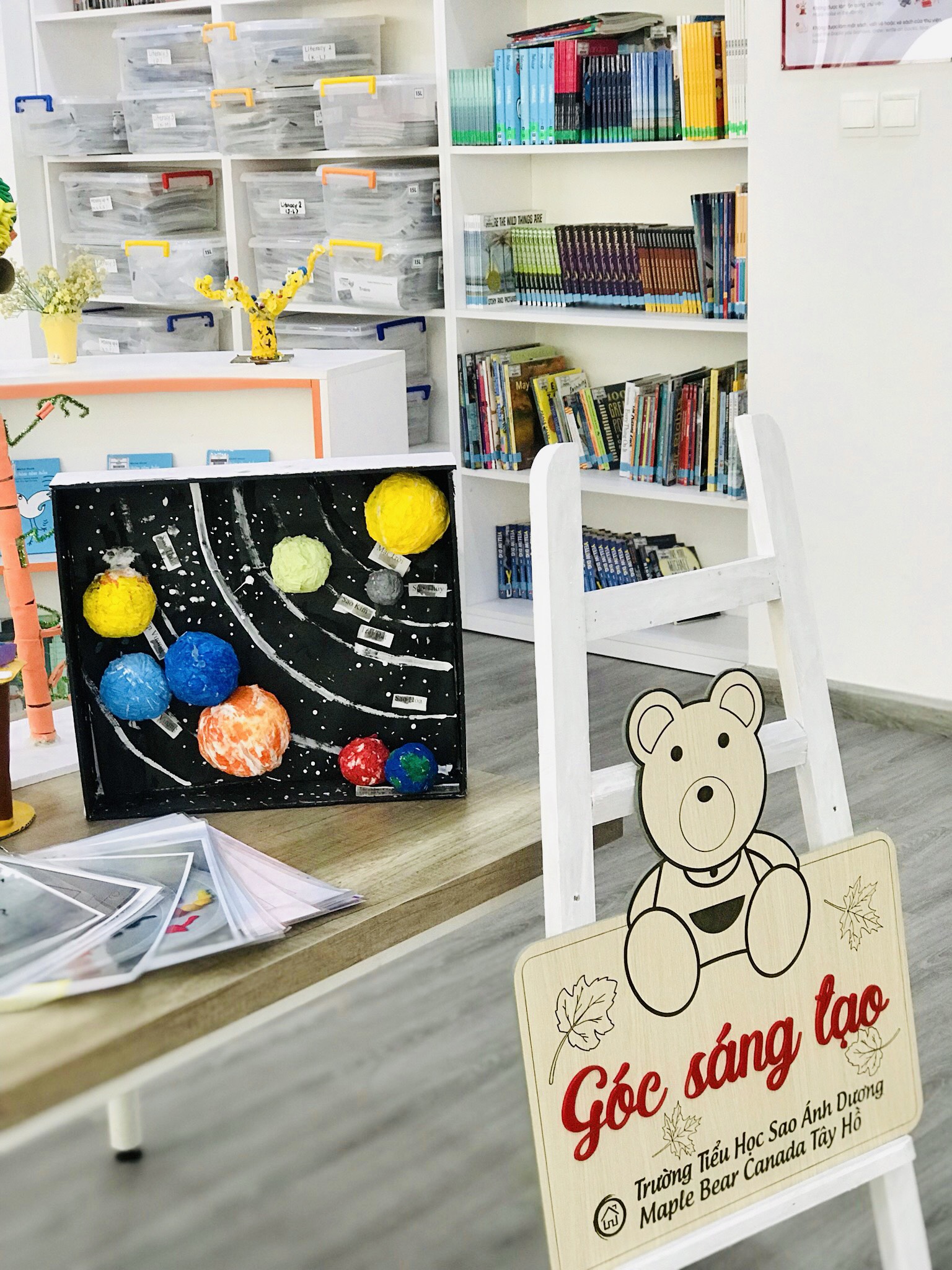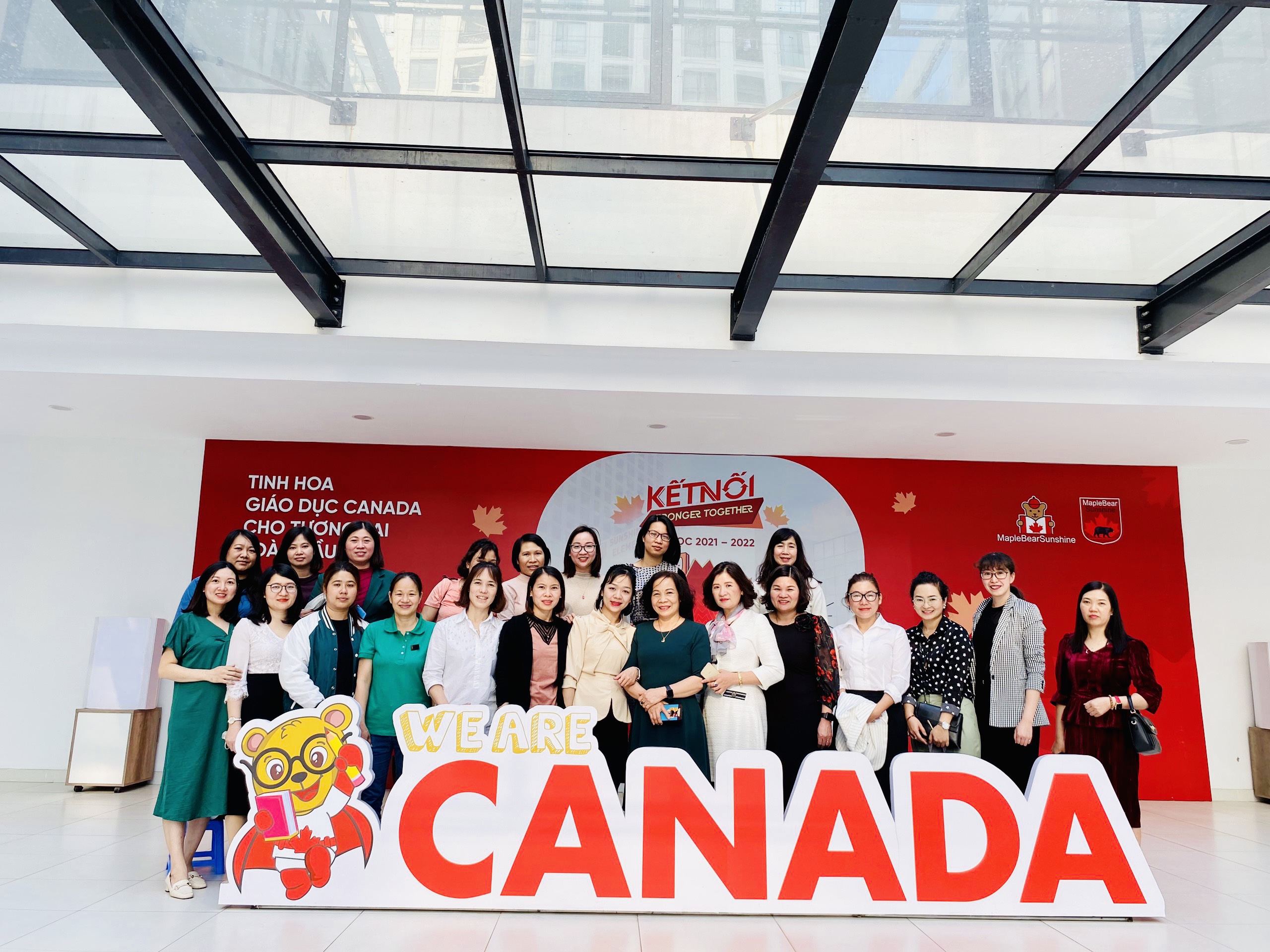 JOURNEY OF TRANSFORMING THE CULTURE OF INHERITATION AND TRANSFORMATION
At Sunshine Maple Bear, all teachers have the same opinion: Adults are like a mirror. What we want students to do, we must do it first. On the journey of spreading reading culture today, teachers are trying to become an example for their children to follow, together building a reading community and promoting culture, thereby creating children who read books. and have a spirit of lifelong learning.
At each grade level, reading activities are deployed in different directions. At Primary level, reading activities aim to build reading habits and skills for young children through reading lessons with teachers in class. Children confidently share about books they have read at home, role-playing stories, dramatization of literary works, etc. At lower secondary level, reading activities go in-depth with the goal of self-control, self-research and recovery. services for mainstream subjects and learning projects towards becoming an author, able to own his or her own pen.