In the context of cultural interference and integration, Christmas has become a festival that is eagerly awaited by everyone, especially children. The Christmas atmosphere thus soon crept into every corner of Sunshine Maple Bear, bringing a warm feeling in the cold weather of the last days of the year.
December is nostalgic because that is the time when SMbers can participate in many meaningful activities. The students were able to decorate the common house together with the teacher, knowing how to cut and paste cute little icons to elaborate decoration stages. Just like that, little by little, soon your hands will become more skillful, more flexible and more aware of your responsibility in creating common products. This will be a premise to help your child firmly walk on the next journey with his own small but strong legs.
Sunshine Maple Bear's beautiful small kitchen became bustling, the laughter of SMBers when the children wore aprons and made the first batches of gingerbread with their own hands with the flavor of love, labor and dedication. Appreciate your own achievements. In this way, Sunshine Maple Bear Education System believes that children have been aroused and awakened their passion for cooking, helping them to have their first life skills – self-service skills.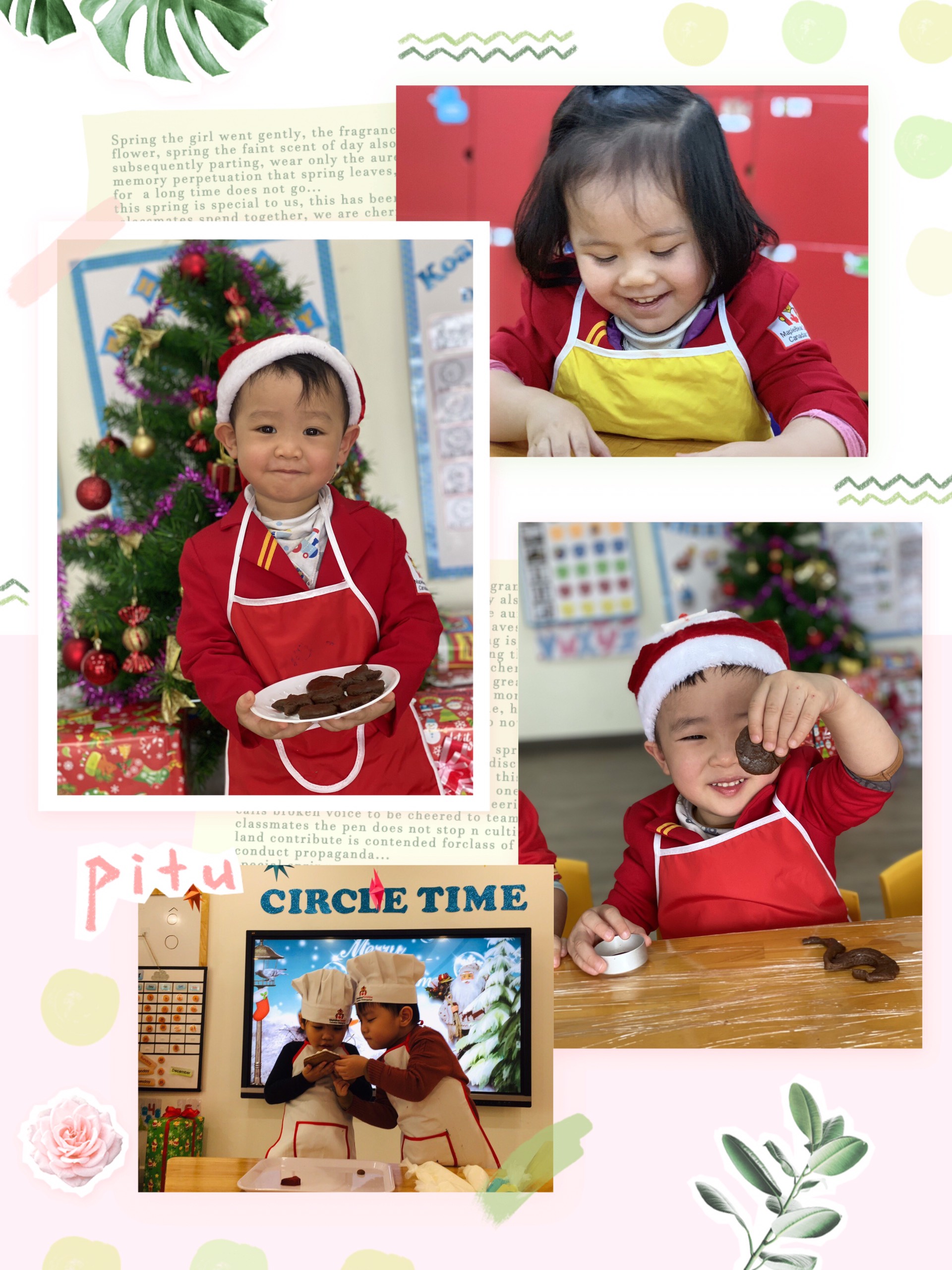 Christmas Eve with the theme Giving Season has really become a festival of giving love when children can freely express their feelings, say thank you to grandparents, parents, teachers and send wishes together. Wishing Santa Claus on a very emotional Christmas night. This is also one of the five core values of the Sunshine Maple Bear Education System. We believe that educating students on how to give love will create a foundation for them to empathize and share with those around them, thereby better understanding the true value of life. of success.
More than a party, the program to welcome Christmas and welcome the new year 2021 of teachers and students Sunshine Maple Bear Education System is also an opportunity for SMbers to better understand the origin, meaning of symbols, and culture. special culture of the countries on this special Christmas. This will be a solid knowledge base to help SMBers gain more cultural understanding in the world, nurture their passion for the next many knowledge portals and be ready to integrate in any playground.