Afamily – Where to send your children" during the summer days is a difficult problem for parents when summer comes, the children can stay at home, temporarily "freeing" their minds from books and academic pressure.
In recent years, summer programs have appeared more and more and have become one of the options to help parents solve the "where to send their children" problem.
Find a summer camp for your child – It's easy but difficult
Ms. Thanh Ha – a parent in Tay Ho area (Hanoi) said that all summer she had to "struggle" to find a summer camp for her children. Because there are great summer camps but they only last 7-10 days. So after that, she had to find another place to study to match the schedule, to make sure that the child was not alone at home every day. There are also very interesting programs, but the family has to take care of their children every day, so they do not meet the requirements.
As for Ms. Thu Hang (Cau Giay, Hanoi), after 2 months of research, she still cannot find a satisfactory summer camp. Because for her, an ideal summer camp, first of all, must have an attractive program, helping children to experience and know more knowledge outside of books and the classroom. "Summer is the time when I temporarily put aside books to rest and relax, so I want my child to develop more life skills and explore other interests and passions of themselves. How to finish the summer course, be more confident, active and ready for a new school year. And now summer camps…. Studying too much" – Ms. Hang shared.
And so the problem of "finding a summer camp for your child" is still hanging around with parents summer after summer…
Help your child experience the true summer at Sunshine Summer Ever summer camp
In the summer of the 2019 school year, many parents found the answer at Sunshine Maple Bear International Primary School's Sunshine Summer Ever summer camp..
This June, Sunshine Summer Ever will help students experience the most beautiful summer in a rewarding summer camp with many exciting activities. Attending summer camp, students will be embarking on exciting projects related to 4 areas: Discovery, Science, Music, Drama and Magic. In addition, STEM and sports activities will take place throughout the 4 weeks of the summer camp. Students learn to swim for 2-3 hours/week at the school's four-season swimming pool. In addition, basketball and dance sports will also be organized in the form of an elective.
The summer program, designed by experts from Canada and Vietnam, helps students develop more skills in language, creativity, communication, critical thinking, and teamwork during project implementation.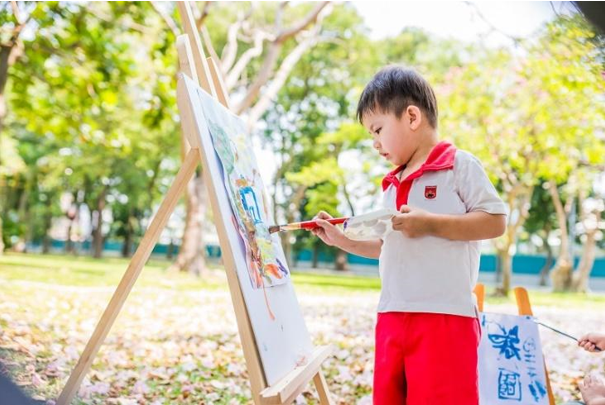 At Sunshine Summer Ever Summer Camp, students can participate in projects related to 4 areas
With 50% of the content delivered in English with foreign teachers during the summer camp, children will have the opportunity to practice and improve their language skills. The lessons are not only encapsulated within the classroom, but also take place outside the school campus with interesting picnic places, helping children have more rich experiences and profound feelings about the world. around.
Many parents expressed interest after consulting the detailed curriculum of this Summer Camp. With only a very reasonable cost, parents can give their children a true summer experience at a Canadian standard international summer camp. In particular, Sunshine Summer Ever Summer Camp has a shuttle bus to pick up students according to the location registered by parents, helping parents solve the worry of having to follow their children during summer activities.
Sunshine Summer Ever Summer Camp is a useful summer course for children from 5-9 years old, taking place within 4 weeks from June 10 to July 5, 2019 at Sunshine Maple Bear International Primary School (Urban Urban Area). Sunshine Riverside, Tay Ho, Hanoi).

In the summer of 2019, Sunshine Summer Ever Summer Camp offers parents attractive promotions:

– 2 million discount on summer course fees when you sign up

– 50% discount on summer school fees when registering for primary school for your child

– Increase backpacks and t-shirts

To register to participate, please click on the link and fill in the information here.

Hotline: 090 154 6655