At each stage of the child's development, parents are always faced with many concerns and worries. How to ensure nutrition according to age, how can children achieve capacity development frameworks from time to time. When my child is about to enter first grade, the biggest worry is: How to choose the best learning environment for him and help him quickly adapt to the difference between Kindergarten and Primary.
These concerns of parents were answered in the seminar "Together with children to create a future" held at Sunshine Maple Bear Primary School. With the participation of Assoc. Dr. Tran Thi Le Thu, Head of Applied Psychology – Department of Educational Psychology – Hanoi National University of Education, the seminar is an event to help many parents answer questions related to pre-primary age. of children.
Frequently asked questions
In this seminar, many questions from parents were consulted by the school and experts in a dedicated and open way.
"My baby is very slow, he is slow and slow in all tasks. I am afraid this personality will affect my child's learning when he enters first grade".
According to experts, the solution to this problem is that parents should work together with their children, but not for them, in order to speed up the work. Also, it's important to show your child the consequences of being slow. For example, waking up in the morning to prepare clothes and books for school takes too much time, let your child be late for school. After a few times of being late to school, your child will see the consequences, such as being reminded by her, not being able to go to school because the school is closed… This will help children become aware of their responsibilities and what they need to do. I will actively speed up my work.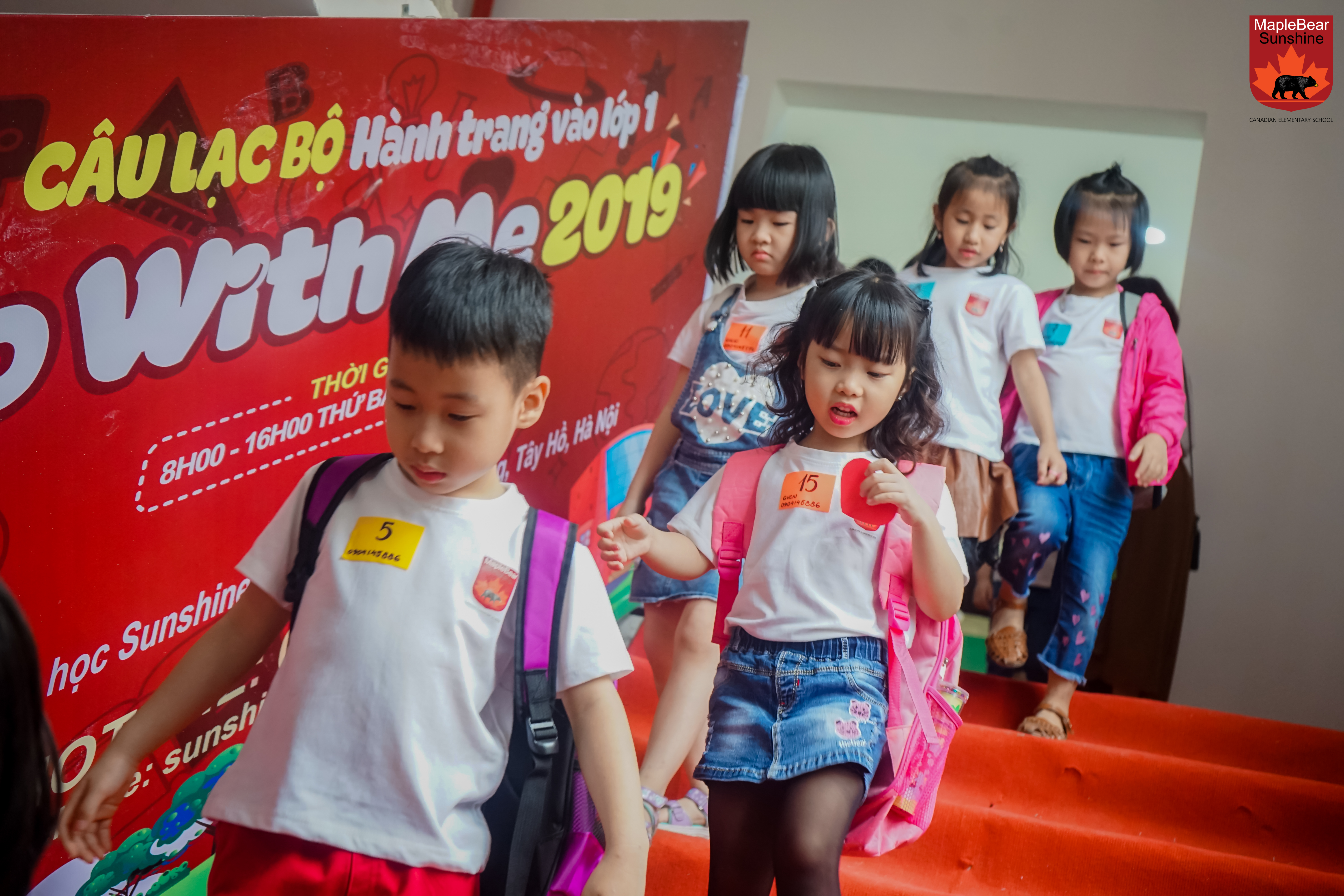 "My child has special psychological problems, how can he study and keep up with his classmates?"
In this case, parents need to clearly determine what the problem is, to what extent. Besides, parents also need to understand that accompanying and closely following their children is very necessary. For children with special psychological problems, the time spent with their children will certainly be more than that of ordinary children. Talking openly with the school about your child's problems is also a good thing to do. This will help the school to work closely with the family to build the most appropriate development path for the child.
The above are just two of the many concerns and concerns of parents that have been answered by experts and the school.
What environment is best for your child??
The trend of choosing schools for education in the 21st century is to create conditions for children to join a happy school. A happy school, or a happy classroom, must first be a place where both teachers and students want to go every day. Happy teachers will increase the effectiveness of imparting and teaching knowledge to students. For students, happiness is a positive feeling that helps them develop comprehensively.
In addition to the open space element with modern facilities, the happy school emphasizes constructivist educational methods, so that children can acquire knowledge by themselves through hands-on experiences. Children can be right and can also be wrong without being criticized or criticized. Teachers are analysts and orientators, while young people build their own direction.
Sunshine Maple Bear education system always considers creating a Happy School a goal in every step of development. Each teacher's lecture, each experiential activity that the School builds is carefully considered about the students' actual feelings. Thanks to that, the children do not consider studying as a burden, do not consider class as a task that they have to complete every day.
The right choices parents make in their children's first steps will give them a solid foundation to be ready to conquer the challenges of the future.