If your child is too young and not ready to study abroad, parents can still choose a suitable environment for their child when coming to Sunshine Maple Bear Primary School.
If you search for the keyword "Obsorption method (also known as "language bath") when learning English", on Google, within 0.49 seconds you will get, 9.29 million results. That not only shows the popularity of this method, but proves it is an important factor when you approach any language.
Remember when we were kids, how did we learn Vietnamese? Certainly, the sequence will be listening – speaking – reading – writing and obviously everyday you are still "bathing" in that national language.
At that time, the child has heard the people around him talk and recorded in the brain how that language is used and under what circumstances. Children will naturally remember and bounce off instinctively.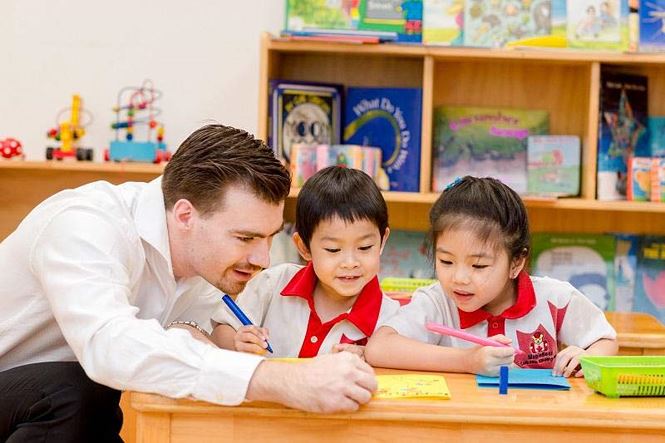 In order for children to be bilingual, it is necessary to have a natural process of absorbing English.
If you want your children to "speak English like Vietnamese", they also need to be "bathed in the language" of English as much as possible and should let them learn and think second language in compliance with the most natural process of listening and speaking. – reading and writing.
How to learn English for children to absorb naturally?
Once they have oriented their children to the standard English learning method, the next concern of parents is which environment will help children "bath the language" and absorb English in the most natural way?
If you are wondering about this problem, parents can refer to the solution from Sunshine Maple Bear primary school (located at the project campus of Sunshine Riverside, Phu Thuong, Tay Ho, Hanoi).
This is the first primary school in Vietnam to officially buy the copyright of Maple Bear Canada's curriculum. The program is researched by leading Canadian education experts for countries that teach English as a second language, has been successfully implemented in more than 300 schools in 16 countries such as the US, China, India, Korea, Singapore,…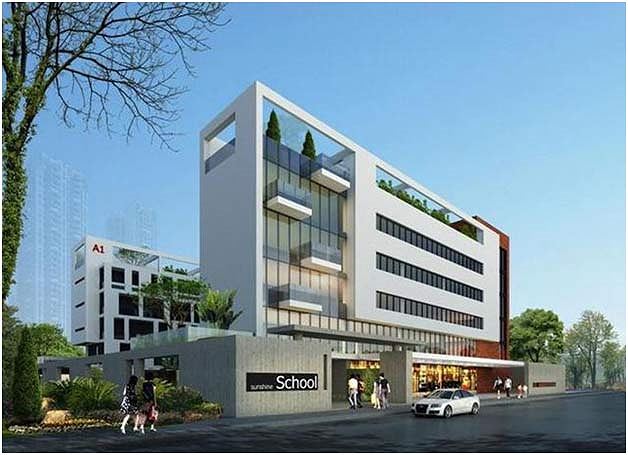 Sunshine Maple Bear Primary School is the first primary school to use Maple Bear Canada's copyright program in Vietnam
In the international system, students have 13 to 15 hours/week to work with native teachers (5 sessions/week, equivalent to 50% of the time in English, 100 foreign teachers). High quality system, students have 12 English lessons/week (including 4 lessons with foreign teachers, equivalent to 30% of the program in English and 30% of foreign teachers).
All English materials and teaching equipment for the program are imported according to the requirements of the Maple Bear Canada program.
At Sunshine Maple Bear, students can not only learn English Language Art (language), but also have access to other subjects taught in English such as Literature: Writers' Workshop, Guided Reading, Drama; Math (math); Science (Science); P.E (gymnastics). Thus, students have both access to English in a natural way while learning how to think in English.
Being good at English is not enough!
Always upholding the role of technology and science and technology in life and especially in teaching, when deciding to invest in education, Sunshine Group wishes to provide students with an environment for them to enjoy. not only integrate well but will be the ones who contribute to creating a flat world in the future.
With this goal in mind, the STEM program is a highlight of Sunshine Maple Bear Primary School. The STEM program built by Vietnam's leading STEM experts is a solid foundation for the future.
In addition to the highly updated English curriculum, the Maple Bear program also offers a local curriculum that complements the Canadian curriculum. This opens up more options for Sunshine Maple Bear students when they are prepared and able to adapt easily between the Sunshine Maple Bear school system and schools in the Vietnamese education system or study abroad in other countries.
However, the school's Vietnam program also has many outstanding advantages in terms of teaching methods and student assessment standards.
In terms of teaching methods, Sunshine Maple Bear Primary School organizes teaching in the direction of integrating subjects and teaching based on the concept of "constructive teaching", helping students to be proactive in the learning process.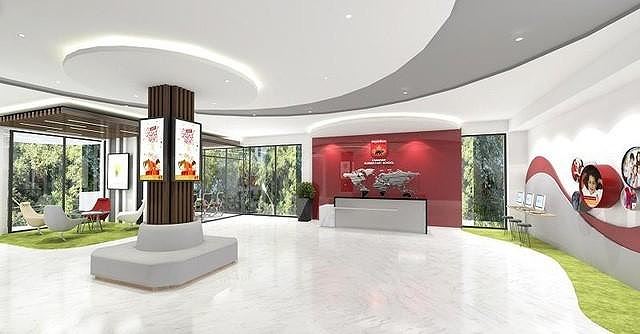 Building Sunshine Maple Bear Primary School, Sunshine Group hopes to bring Vietnamese people the opportunity to access the world's top educational elite.
Besides, students not only learn knowledge but also are provided with learning methods and self-study. The program has expanded and improved according to the student's level.
Students will continuously work on projects in the following fields: Composition, environment, Vietnamese culture, technology, financial management, fashion, cooking, etc. When implementing projects During the project, students will be formed and develop necessary skills to adapt to modern society such as making and implementing plans, working in groups, finding and gathering materials, etc.
From an assessment point of view, the school builds a set of output standards based on the Bloom competency assessment framework developed by educator Lorin Anderson. This is a thinking scale that is considered a fundamental tool for setting goals and systematizing the testing and assessment of learners' abilities. This scale has been used for many decades and has confirmed that it is an assessment method with many advantages in encouraging and developing students' thinking skills at a high level in the learning process.   
Applying constructivism in education with the aim that students are always active in the process of acquiring knowledge through experience and developing critical thinking, educators at Sunshine Maple Bear primary school will bring giving students the best environment to practice their self-reflection skills, pondering the problems they decide to choose or encounter in the process of knowledge discovery.
Sunshine Maple Bear Primary School is about to hold a Workshop titled: "Sunshine Maple Bear and children create the future"
Time: 20/01/2019 Day
Place: ForeverMark Convention Center, 614 Lac Long Quan, Tay Ho, Hanoi
Those interested can follow the information at:
Website: www.sunshinemaplebear.edu.vn
Hotline: ‎‎‎‎090 154 6655
Email: info@sunshinemaplebear.edu.vn