On December 8, the first borderless classroom pilot program on the topic of water has just ended successfully, marking an integrated and creative start of the Sunshine Maple Bear Education System. .
In the first pilot program, Sunshine Maple Bear Primary & Secondary School was honored to connect with Maple Bear students in Brazil to discuss the topic of water. The program runs from September to December.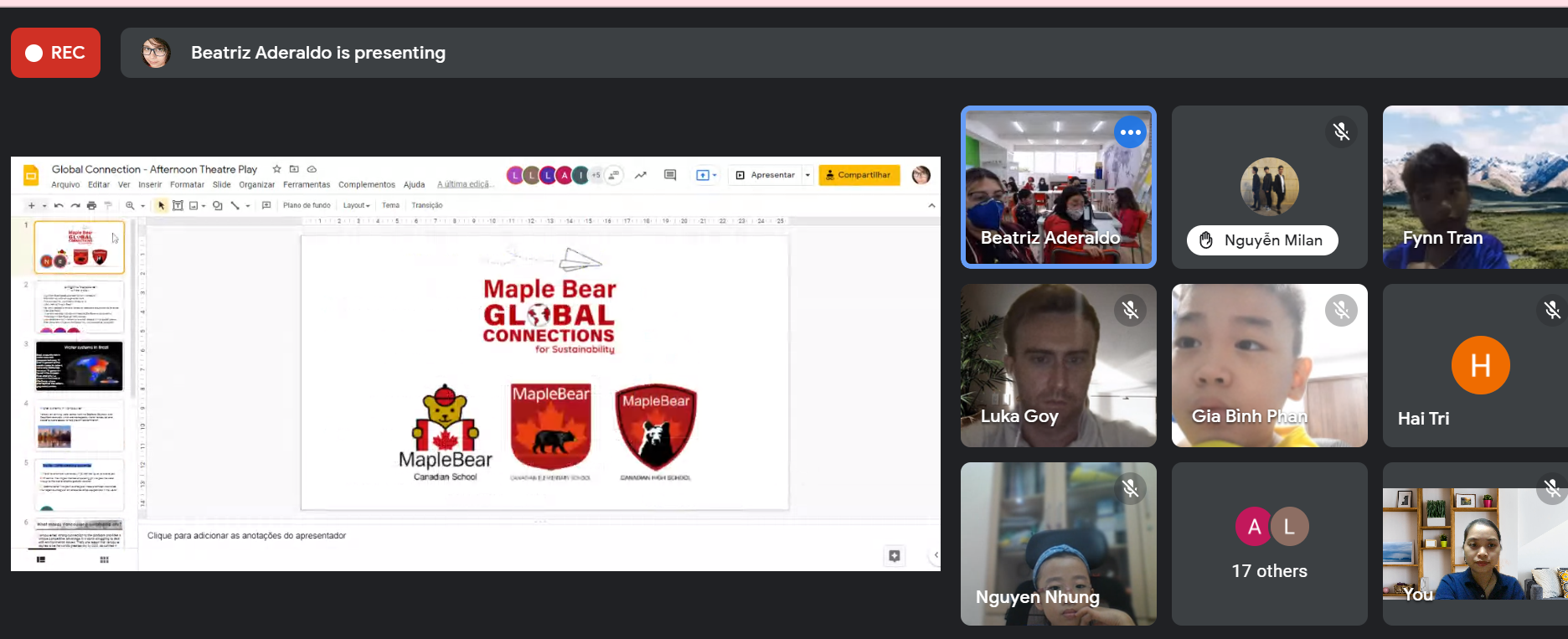 During the course of the project, students in grades 1 – 6 of Sunshine Maple Bear confidently demonstrated their knowledge around the topic of water resources. The children in turn find out the excitement of water, the ongoing global water crises, how to protect water, recycle water, save water, act for a water source. lasting,…
Evaluating the results achieved after the project, Mr. Luka Goy – Teacher in charge of Classroom Without Borders shared: "Classroom Without Borders has helped students open up a new view of the world by making connections. with students in another country to exchange ideas on a topic. This is not only an opportunity for students to experience communicating with people from other countries, but also helps them understand the value of practicing and speaking English every day. In addition, students will form thinking about global topics, thereby having a broader perspective than the regular school community, helping to share ideas, find and come up with worthy solutions. future global people"
Connecting with a school in a different time zone also causes certain difficulties when implementing the project, so "I thought it would be helpful to partner with a school with a more similar time zone and schedule to create conditions for students to learn and share more".


The Borderless Classroom will continue to be deployed with clearer expectations of what to expect from Sunshine Maple Bear's partner schools as well as students towards an ultimate goal of helping Sunshine Maple students. Bear has a solid foundation of knowledge, skills, and culture ready for higher education.