Sunshine Maple Bear's educational goal is to help students become the center of the classroom. There, students get:
CONFIDENTIALITY EXPRESS THE COURSE TOPICS AND CONTENTS
The class is divided into several small groups, through which students can actively learn, exchange with friends, memorize information and master knowledge. Children can express their opinions about the knowledge they have learned, choose learning contents and projects by themselves according to their interests, abilities and needs.
DISCOVER YOURSEFT
Through these experiences, students gradually discover themselves, know their strengths and weaknesses, thereby building a suitable learning path, focusing on developing personal capacity, and can self-assess their progress every day.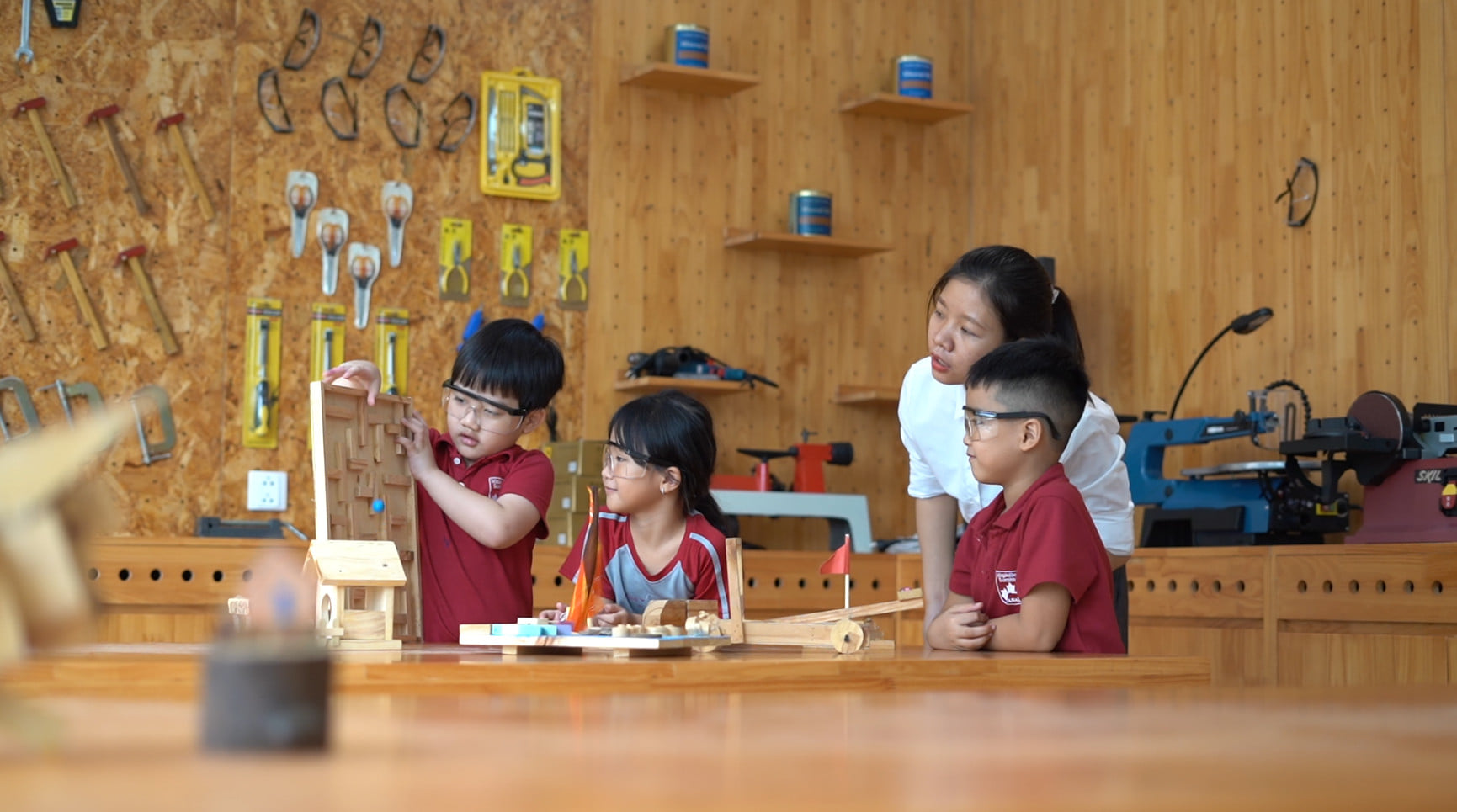 DEVELOPING THE CAPACITY OF GLOBAL CITIZENS
Teaching is student-centered with the main idea of organizing for students to think more positively and creatively in learning, and to develop self-study and research abilities.
Sunshine Maple Bear creates a rich experiential environment with community projects, extracurricular club activities, contests (Spelling Bee, Script to Lip, Super Tots, Sunshine Talk, …), events in many fields ( Culture Day, Terry Fox Run, …) … help students develop 21st century skills and maximize their own capacities and strengths towards becoming multicultural citizens ready to adapt to changes continuity of a globalized world.
Learn about the Education program at Sunshine Maple Bear at: